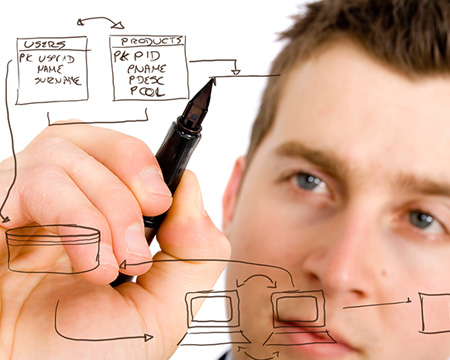 A good architecture delivers efficiency and effectiveness
From your marketing- or business requirements an architectural plan is devised and advised how your wishes can be translated into concrete solutions in an effective and efficient manner.
What is possible
For the development of new markets often a new application landscape is necessary. We can help you establishing this landscape. In the course of time the number and variety of systems and applications used tend to grow enormously and the overview is lost. To make your ICT maintainable again, it can be wise to create an (new) architecture that preserves valuable components and reduces cost.
Intended for
Companies with the desire to set up a new concept within a new environment. Companies with a need for understanding their application landscape and an efficient and effective ICT environment.
Related projects