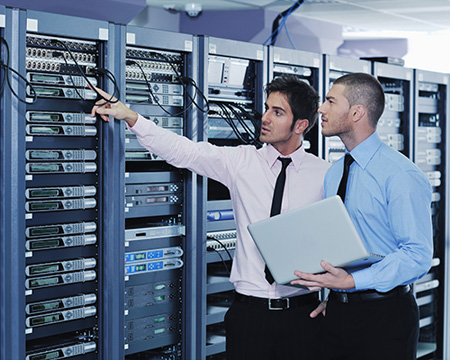 Carefree solutions
Hosted Solutions is a superset of instructions and actions necessary to manage the complete lifecycle of an application without you having to worry about it. The objective is that it is not the technology itself that adds value to your business operations, but how it is used to meet your customer's demands. Our service management aims for continuity, efficiency and alignment with the demands of you and your business.
What is possible
Housing, hosting and all forms of maintenance on the software solutions we offer. It is also possible to move your existing systems into our environment and have us do the maintenance and when necessary to rebuild/migrate or extend it.
Intended for
Small and midsized web-based solutions that have a need for carefree maintenance of the systems and software by QuadroVision.
Related projects